And Something Special for the Frugal Gourmet


A five delicacy Sun Sampler plus a pint of Bass Pale Ale or Sapporo Draft or other drink of your choice for just ¥1000.

Print the coupon for this special from the map and coupon page of The Sun's site on GuruNavi. Show the coupon to your server on arriving.

Take the opportunity of visiting this site to see The Sun's complete food, beer and wine menus.

HAPPY HOUR 5:30 to 7:30 pm (Daily)

Sapporo Draught Beer
¥750 → ¥650
Bass Draught Beer
¥950 → ¥800
Guinness Draught Beer
¥950 → ¥800
Whisky (Single)
¥700 → ¥500
Whisky (Double)
¥1,300 → ¥1,000
Cocktail
¥800 → ¥500
Wine by the Glass
¥700 → ¥500
Dessert & Coffee/Tea
¥1,100 → ¥700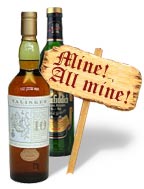 BOTTLE SERVICE
Save by purchasing a full bottle of whisky. If unfinished, leave the bottle with us for your next visit. (Up to 3 months, extra for water/mixer and ice)

PHOTO GALLERY
When the party is getting a glow on, ask the staff to take your picture. The photo(s) will appear in our Photo Gallery as soon as there is room.

LADIES NIGHT(Monday)
Ladies enjoy Happy Hour prices all night long.


GATHERINGS


A number of clubs and groups meet regularly at The Rising Sun, some private and some open to anyone who wants to join.

If you are a member of a club or group looking for a place to meet that offers not only a warm and friendly atmosphere but also good food and drink at reasonable prices, please give us a phone call, or better still, drop by to check us out. (Seating available for 20 persons. Reservations advisable for groups of five or more.)





Clubs & Groups Open to All


The Rising Sun Chanko-nabe Appreciation Society
What does Tokyo's oldest British style pub and sumo wrestling's best kept "secret" - the mouthwatering, high protein stew that serves as the wrestlers' main source of energy and nutrition , "chanko-nabe" - have in common?
Learn More

The Rising Sun Liar's Dice Club
Liar's Dice has been played at the Rising Sun since its establishment, and is a social game of chance, disinformation and skill, depending on the abilities of a player to "read the situation" and count at the same time.
Learn More



PRIVATE CLUBS & GROUPS (MEMBERSHIP BY INVITATION ONLY)


The Tuesday Group
Meeting times: Every Tuesday of the month (all but one at The Sun)